TaoTao Racer 50 Gas Street Legal Scooter
This Price Includes Totally Free Shipping!
This product is available for pre-order only
Product Description
It's finally back!!!

The new TaoTao Racer 50 Gas Street Legal Scooter is one of our hottest new products. Imagine riding down the road on this sporty crotch rocket moped scooter. Our TaoTao Racer 50 scooter features a durable 50cc engine, enabling it to reach speeds of up to 35mph. Its CVT based transmission makes it fully automatic, and dual shock absorbers on the front and rear suspension make for a smooth ride. It features a twist throttle, front disc brakes, rear drum brakes and a CDI ignition with electric start and a backup kick start. This bada$$ scooter delivers the maximum power possible for a 50cc with its air cooled, single cylinder four stroke engine. And take a look at those 12" steel rims. To top off its awesomeness, this scooter gets up to 100mpg, saving you big bucks at the gas pump! (We recommend premium 93 octane fuel)

Our TaoTao Racer 50 scooter is street legal and features headlights, turn signals, tail light, rear view mirrors, speedometer and horn, and comes with its own unique and genuine factory VIN number that conforms with the US Federal Motor Vehicle Safety Standards and Regulations (FMVSS). It is Environmental Protection Agency (EPA) APPROVED, Department of Transportation (US DOT) APPROVED and California Air Resources Board (CARB) APPROVED!
The scooter comes in the following 4 colors to fit anyone's style:

Burgundy
Blue
Black
Silver
All the information you need to know about our TaoTao Racer 50 scooter can be found below, and don't forget to check out our services included with purchase section!
Specifications
Engine Size: 49cc 4-stroke

Start Type: Electric with keys, kick start back up

Transmission: Fully Automatic

Drive: CVT

HP: 1.8

Cooling: Air Cooled

Ignition: CDI

Top Speed: 35 MPH

Cruise Speed: 25 MPH

Miles per Gallon: 100+

Front Brakes: Hydraulic Disc

Rear Brakes: Drum

Front Tires: 120/70 - 12 Inch Steel Rims

Rear Tires: 120/70 - 12 Inch Steel Rims

Front Suspension: Dual Shock Absorber

Rear Suspension: Dual Shock Absorber

Controls: Twist Throttle, Fully Automatic

Lighting: Headlights, Brake, Blinkers, Street Legal

G. W.: 227 lbs


Ground Clearance: 6.9 Inches

Seat Height: 30 Inches

Wheelbase: 55 Inches

Handlebar Center Width: 7.5 Inches

Carton Dimensions: 72L x 20W x 32H Inches

Weight Capacity: 300 lbs


Like saving

$$$

? How a scooter can benefit You!


Included With Purchase:
- FREE Post Delivery Inspection Guide ($20 value)
- FREE Shipping Insurance ($100 value)
- FREE Pre-Delivery Notice ($15 value)
- FREE Lift Gate Service During Delivery ($40 value)
- FREE Paperwork Processing ($35 value)
- FREE Tool Kit & Service Manual
- FREE Support (Priceless)


Some Assembly Required
All scooters we offer require some basic assembly and initial maintenance that usually takes around 60-90 minutes to complete. We highly recommend getting it assembled by a certified and licensed mechanic. All materials needed to perform assembly are included with the scooters, including basic hand tools. We also advise to use a thread-locking agent on all parts such as Loctite. Feel free to watch some assembly videos here and please make sure to read our FAQ page for assembly and starting information, or visit our Assembly and Maintenance page.
Limited 6-month Warranty
We include a FREE 6-month limited warranty with all scooter purchases. The warranty covers Engine and Transmission parts only. This warranty excludes any wear items such as tires, brake pads, bulbs, hoses, filters, etc. You are responsible for any associated shipping fees, but will not be charged for the cost of the replacement part. If you need to file a warranty claim for your scooter simply contact us and we will get the new part shipped out as soon as possible (normally 2 weeks from time of request).
Returns and Replacements
We urge customers to perform an inspection of the scooter upon delivery. If any damages are found please have the driver note the damage on the delivery slip. We will replace any parts damaged during transit for free OR replace the entire scooter at no charge to you in extreme cases (once approved by us). We will NOT accept returns that were not authorized prior to being sent back. We strive to make sure each customer is 100% satisfied with their scooter and will make sure anything broken is replaced. Simply contact our support staff of any issues you come across and we will get it resolved quickly. Please read our Returns and Exchanges page for more information.
Additional Information
Please read and familiarize yourself with our Terms and Conditions before purchasing. If you have any questions at all or just want to chat, we're here for you. Contact Us today!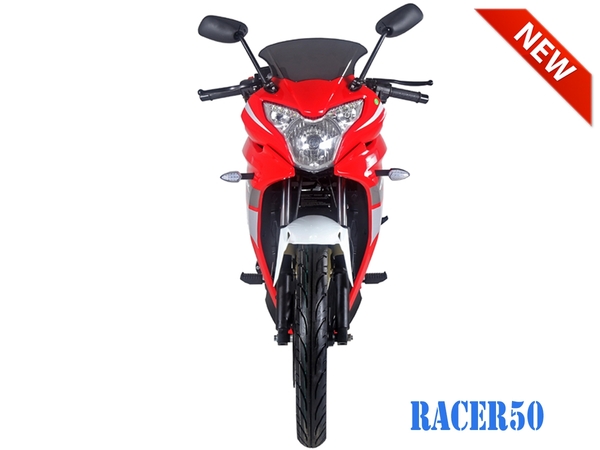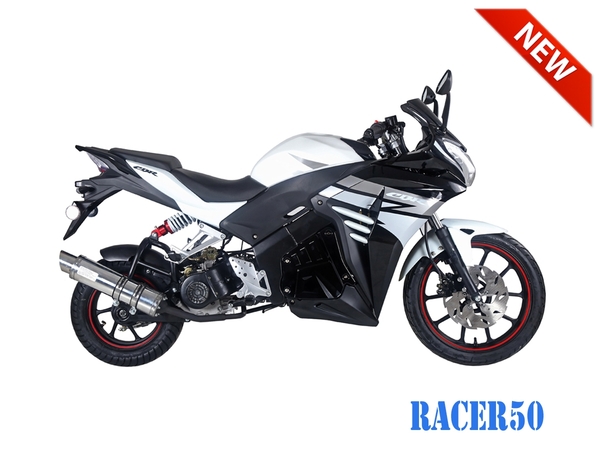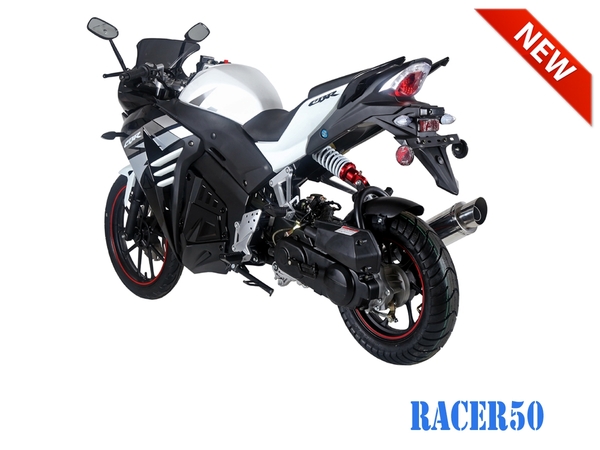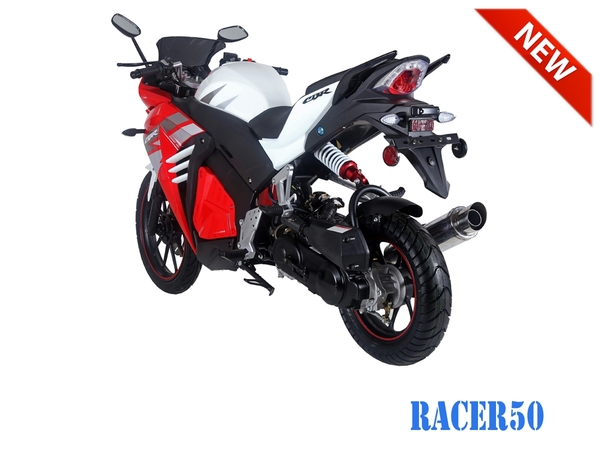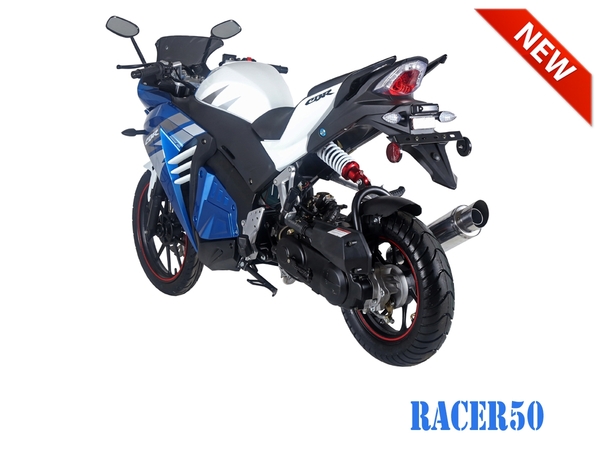 Warranty Information
6-MONTH MANUFACTURER'S LIMITED ENGINE & TRANSMISSION PARTS WARRANTY

Please see Frequently Asked Questions (FAQ) for more details
Find Similar Products by Category
Customers also viewed